Grammarly
Grammarly is an automated grammar tutor and writing correction tool for academic writing. Grammarly is available to the members of ICU (with XXXXXX@icu.ac.jp account.) You can use Grammarly from off campus, too.
Links to Grammarly References
Please refer to Grammarly HOME website (http://www.Grammarly.com/) for details.
---
Create your account (for first-time users)
1. Access Grammarly Login Page from your PC.
2. Click [Sign Up]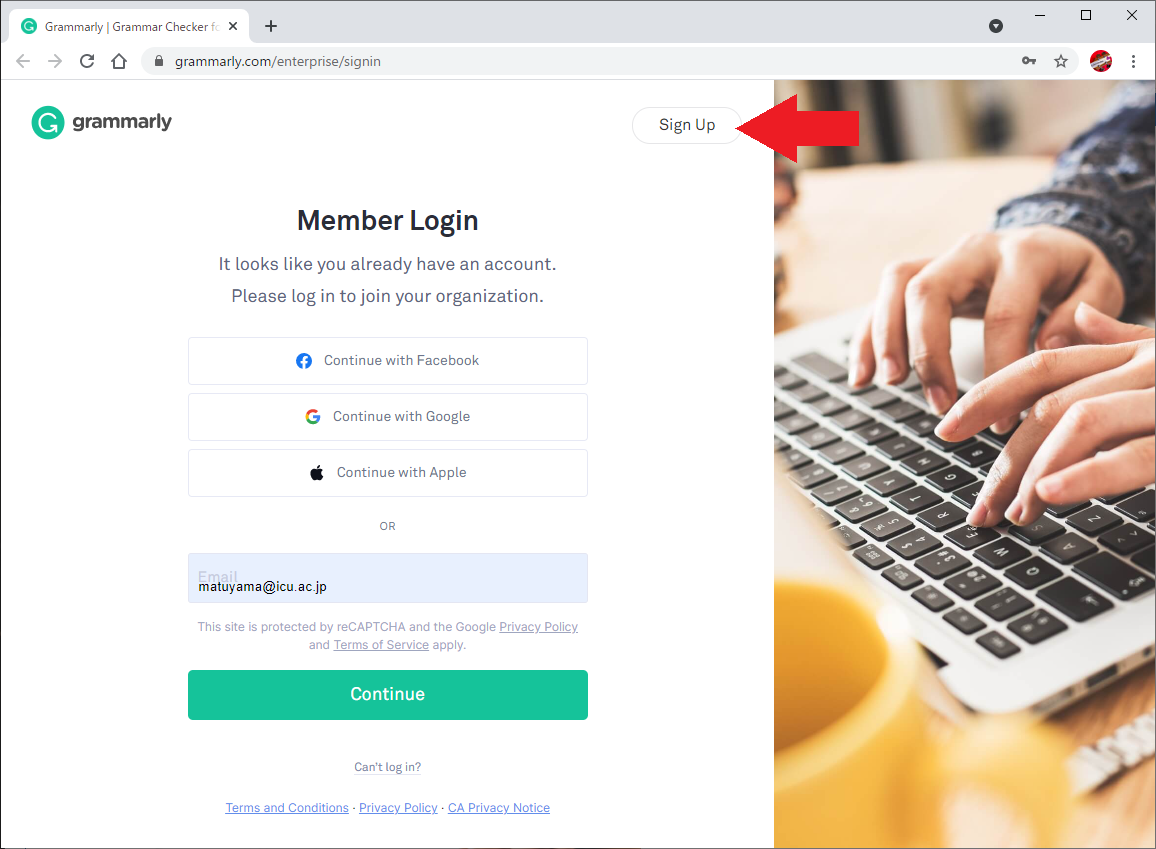 3. Input your name, address (must be XXXXXX@icu.ac.jp address,) and the password.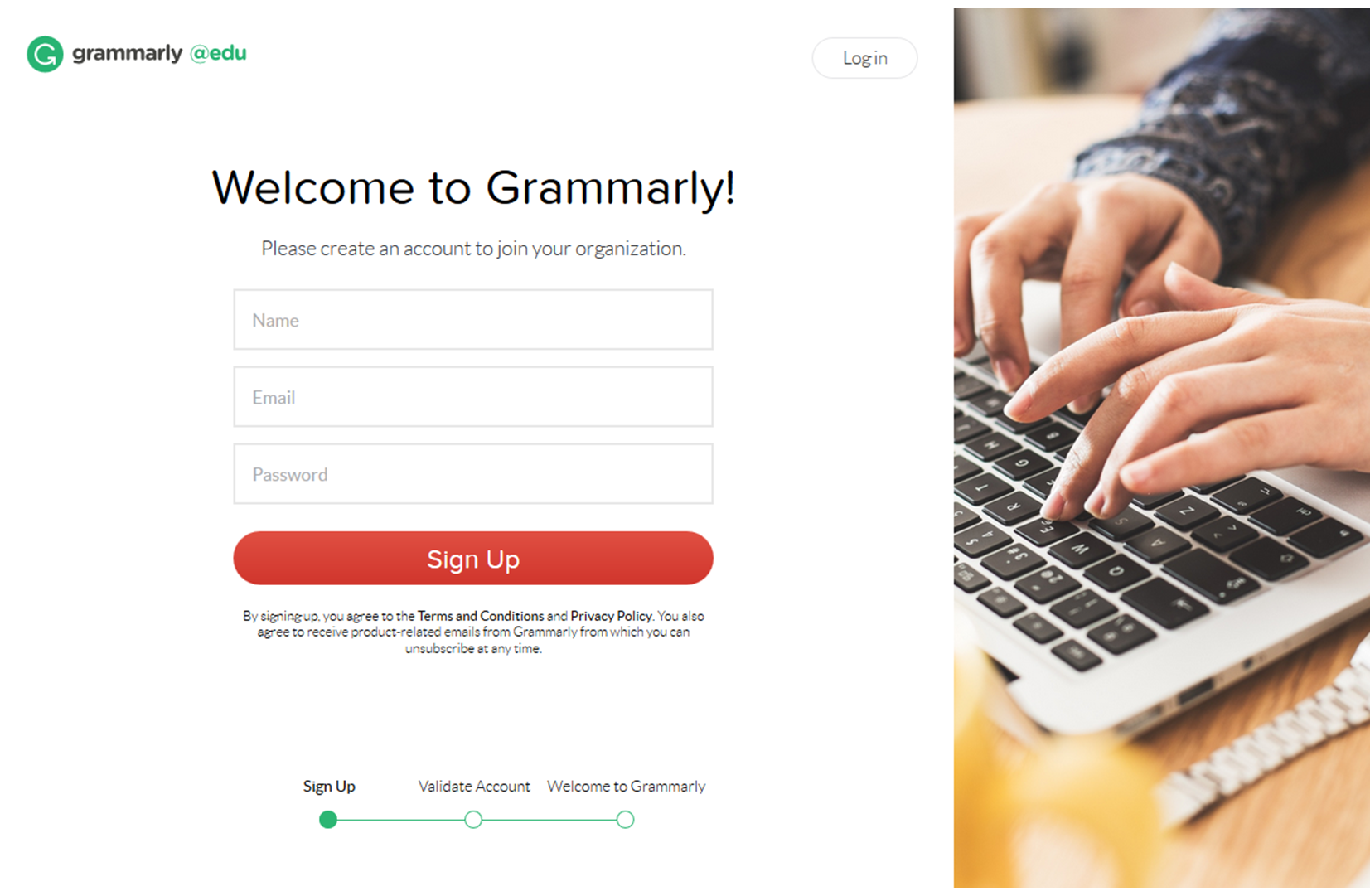 4. Click [Sgin Up]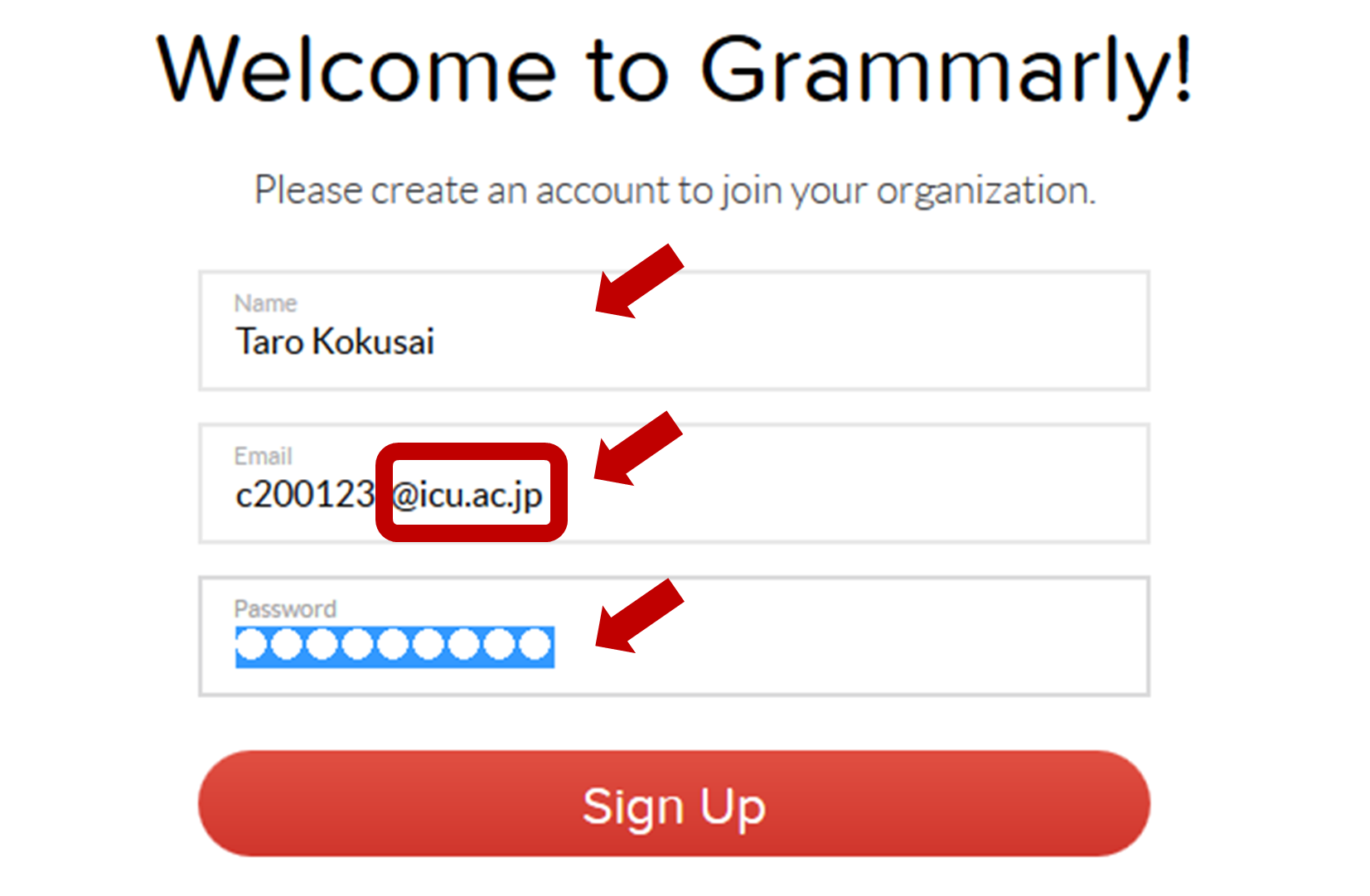 5. You will receive a registration message in your icu.ac.jp mail account. Click the link to complete the registration.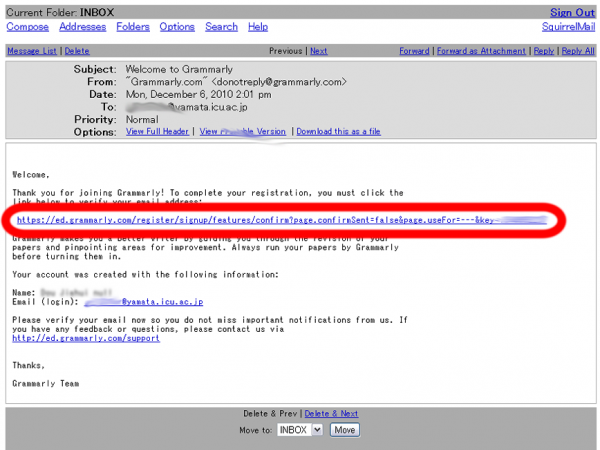 International Christian University Library 10-2, Osawa 3-chome, Mitaka-shi, Tokyo 181-8585 Japan
TEL: 0422-33-3668 FAX: 0422-33-3669 Email: library(insert an at mark here)icu.ac.jp