Vending Machine Moved [2018-04-23]
The beverage vending machine in the Othmer Library has now moved to the entrance area.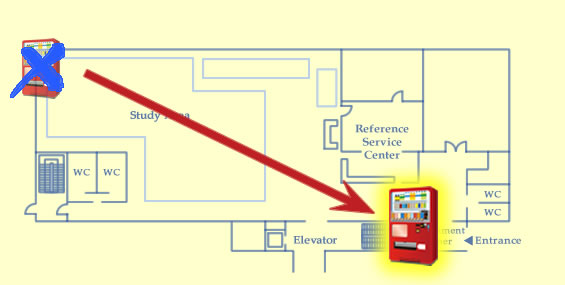 Notice about the display, "YOU, EAGER YOUTHS″ [2018-04-03]
Under the title of "YOU, EAGER YOUTHS", books for new students suggested by librarians are to be found on the bookshelf for display on the first floor of the Main Library. Please come and take a look.