Setting Course Reserves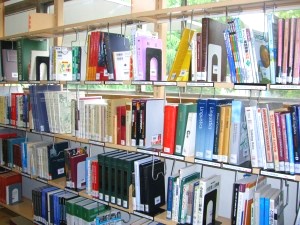 Course Reserves are the books designated by professors for their class reading. All Course Reserves are kept in the Library office.If you would like to set Course Reserves, please download the Reserves Book List Form, fill the form and submit to the Document Supply Center (Email: dsc(insert an at-mark here)icu.ac.jp)by E-mail titled "Reserve Book List".
Please note the following points in setting Course Reserves.
International Christian University Library 10-2, Osawa 3-chome, Mitaka-shi, Tokyo 181-8585 Japan
TEL: 0422-33-3668 FAX: 0422-33-3669 Email: library(insert an at mark here)icu.ac.jp