Grammarly
Grammarly is an automated grammar tutor and writing correction tool for academic writing. Grammarly is available to the members of ICU (with XXXXXX@icu.ac.jp account.) You can use Grammarly from off campus, too.
NOTICE 1:The accounts not used for last one year will be deleted.
NOTICE 2: The accounts will be deleted as you leave ICU.
Create your account (for first-time users)
1. Access Grammarly Login Page from your PC.
2. Click [Sign Up] and complete your registration.
NOTICE:Use your ICU mail account. e.g. x123456x@icu.ac.jp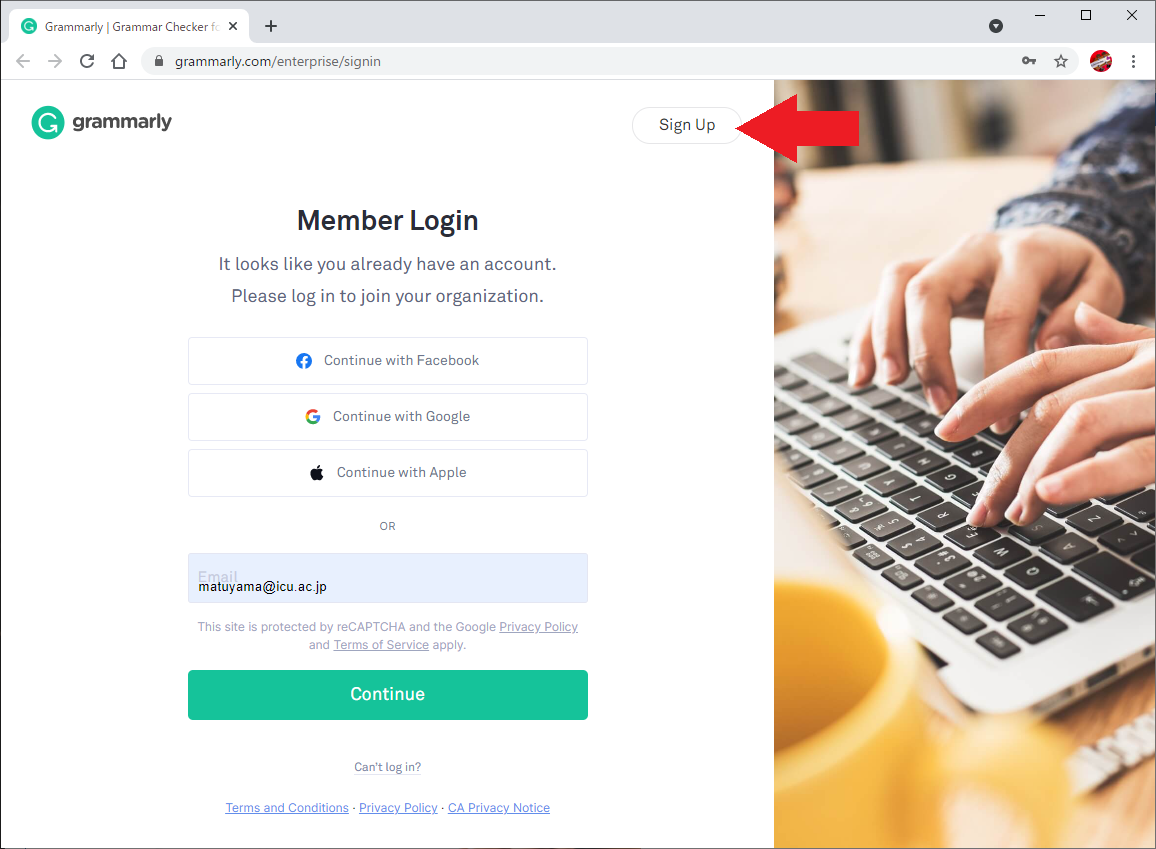 3. You have successfully created your account when you find "EDU" on your Grammarly page.